The Carson Castings Difference:
Castings are all we do. Deep Extensive knowledge of foundries enables us to place your casting project with the most suitable source.
United States based sources ensure safe keeping of your intellectual property, familiar time zones and quick transit of orders.
A 60+ year commitment to our customers and the industry. We love castings!
Commitment to our customers means prompt response to your questions and inquiries.
Design review means problems are headed off before they happen. Castability is a real word in our dictionary.
Professional and accessible. We visit our customers on a regular basis.
Well respected in the industry. Several of our clients and partner foundries have been affiliated with us since the 1960's.
Machining, coating and other value added options bring true meaning to single source responsibility.
We understand the challenges of today's manufacturing environment and that cost, quality and delivery are vital to your bottom line.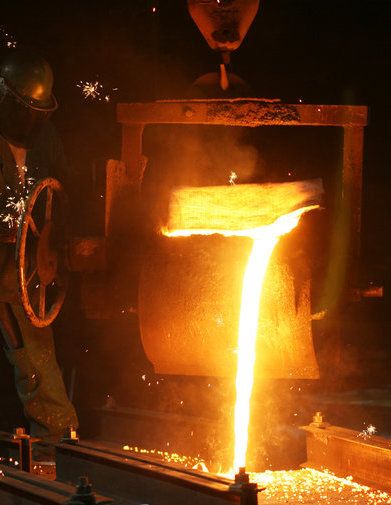 Since 1956 Carson Castings has offered customers prompt, reliable, and knowledgeable service; ultimately saving them time and money.
We stand out from other foundry companies because we are price competitive, capable, responsive, and operate a business based on integrity.
We are price competitive because our exclusive focus on the castings industry enables us to place your component in the most cost effective facility based on size, order volume, and complexity.
We are capable. We have extensive engineering and 80 years of combined industry experience and thus capable of meeting your unique needs.
We are responsive. Our goal is to exceed customer expectations. We respond to phone calls and emails in a timely manner and we will assist with any issues "after the sale."
Finally, we are a company with integrity. Because we are capable and know the ins and outs of the industry - if we can't handle a specific request we will provide you with a referral.
The bottom line is that you can trust Carson Castings we know the industry inside and out and we value you as a customer.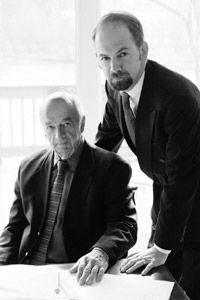 Carson Castings: Specializing in Ductile, Gray Iron & ADI Castings
Carson Castings was founded in 1956 by the late Thomas F Carson Sr. who started the firm after successful careers as both an attorney and as a master distributor for the now-defunct Kaiser Fraizer automobile company.
Thomas F. Carson Jr. joined the company in 1962 and assisted his father in managing the firm through a tremendous growth period in the late 60's and early 70's. Control of the company passed to Thomas F. Carson Jr. in the late 1970's. A proud family tradition continued when a third generation of Carsons came on board in 1999 when Matthew A. Carson joined the company.
With our two offices in Ohio and Iowa, we cover a radius of approximately 500 miles. Within that territory, we have many valued and loyal clients. We are proud that we still have business relationships with both customers and partner foundries that date back to the 1960's.
Another aspect of our business that has stayed constant for the past 60 years is our commitment. You will see through our superior products and personable employees that our dedication means a higher quality result for our customers.
Even though we use the latest technology to create our products, we believe some aspects of doing business never go out of style. At Carson Castings, we pride ourselves on old-fashioned values such as being responsive and ethical. We are optimistic about the future of the industry and are committed to it for the long haul.